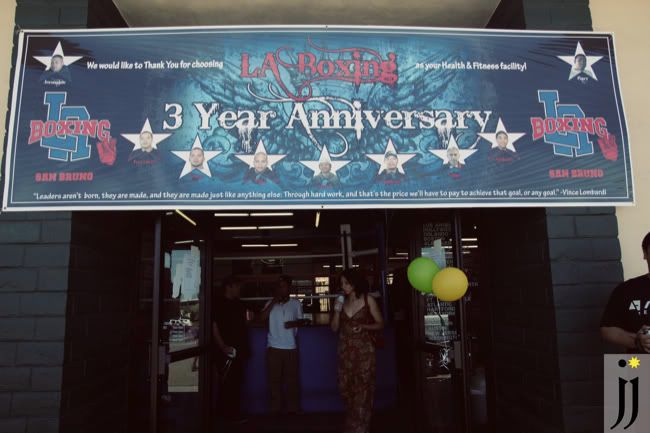 Today was
LA Boxing's 3 Year Anniversary
in San Bruno, CA and I was able to cover the this event. I was also able to pitch
MotionScope Studies
, the photo and video development company I started to do video and the Assistant Manager Jermaine gave me the green light.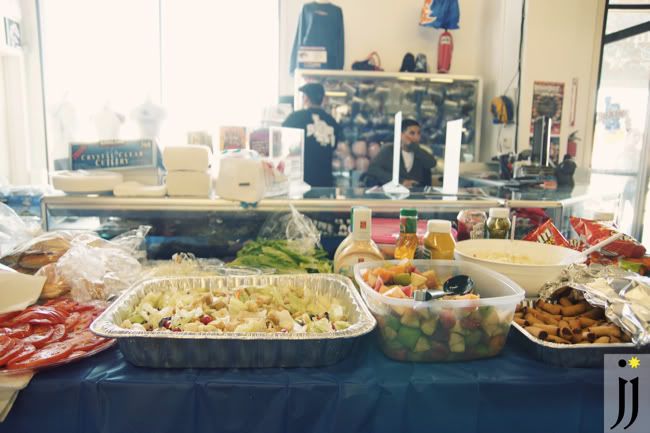 Why
not
go? There was free food (lumpia, grilled burgers/hot dogs, potato salad to say the least..), music provided by
METHOD Entertainment
, and the long list of raffle prizes!
If you haven't heard of LA Boxing, it says what it is--boxing as well as kickboxing, mixed martial arts, and muy thai classes for a high intensity cardio class. If you're wanting to burn fat like rubber, this is the place to be.
The photo above is one of the fighters scheduled for the sparring match in the afternoon. I noticed he was there for a bit and I guess he was taking a mental breather before his stretch and ultimately his fight.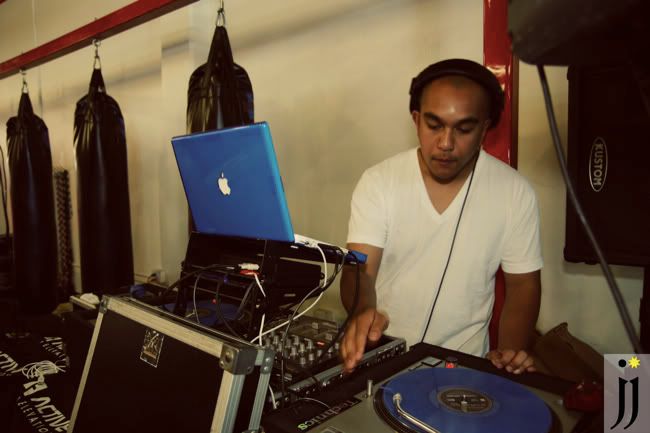 Kevin Brown, DJ of METHOD Entertainment. Kevin and I go wayyy back in high school where I actually started photography because he needed a photographer for his teen club events. Yes, you read that right--he started teen parties in high school 2003-2005. He also came with a few shirts for his upcoming athletic line
Active Elevation
.
Every time I see bulletins to post up business cards I always scan other cards for 1) their graphic design and 2) possible vendors to work with in the future. And oh, I put mine up for sure too =)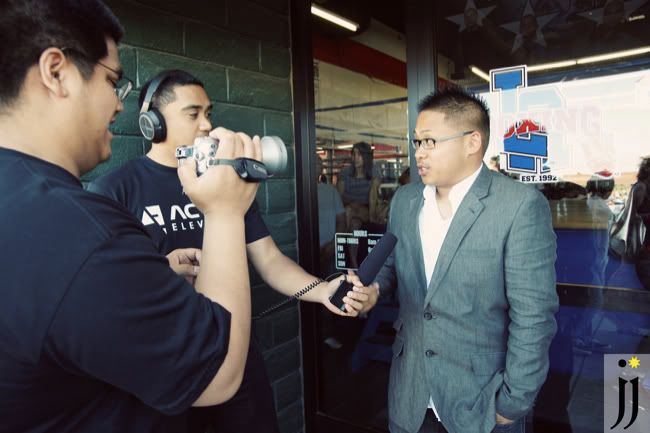 Pictured above is the assistant general manager,
Jermaine Del Rosario
, who basically put this all together [and hired me and MotionScope]. Here he is being interviewed by
Ryan Brown
and
Francis Basco
.
One of the fighters prepare for his sparring match.
This neat little gizmo gives the correct 3 minutes fights with 30 second warnings.
Pretty good Muy Thai sparring rounds elicited moves [and shots] like this.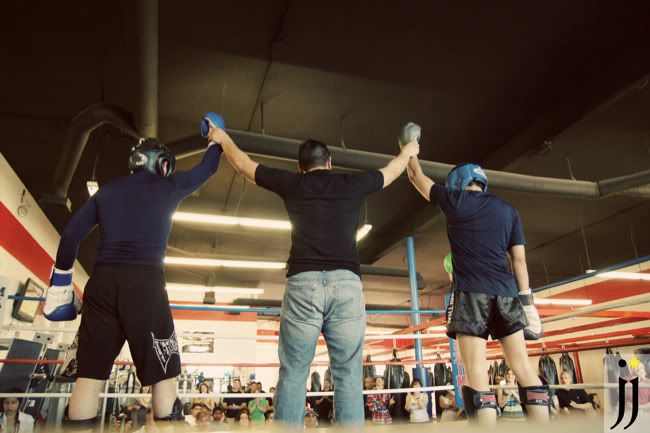 There were no losers today--everyone's a winner!
Next up was a good 'ol boxing match.
Jermaine asked if I knew any business wanting to donate any raffle prizes so I decided to
donate two $249 1.5 hour sessions
for the attendees. This is the first winner...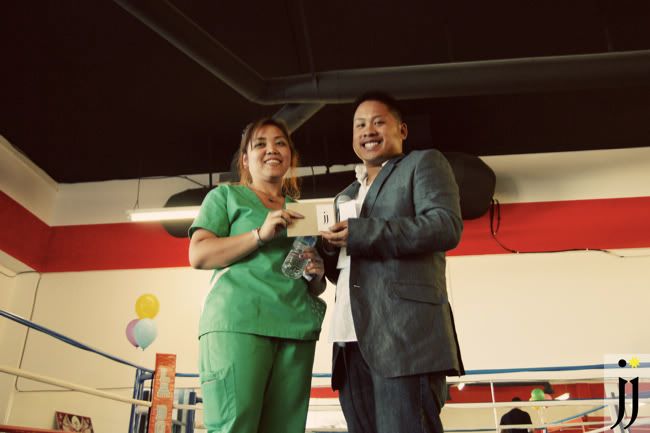 ...and the second one winner!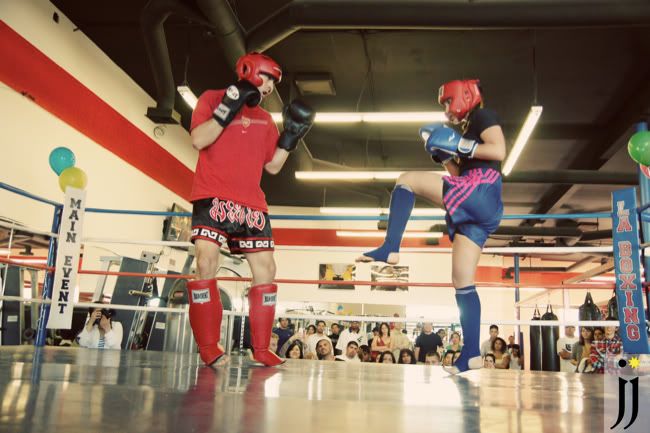 One of the other amazing sparring fights was this lady and guy who went at it. Both were pretty aggressive and had some real good shots [at each other].
The last sparring match to be added in was this 11 year old going at an adult fighter. To be fair, the adult fighter was doing about 30% while the kid was having a real sparring match at about 75%.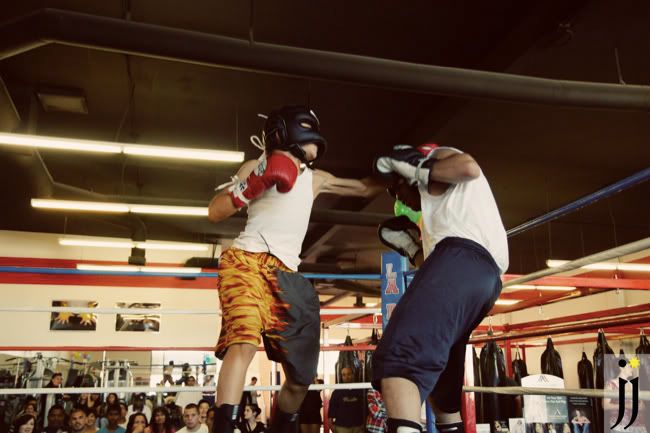 This kid got tenacity! This photo made him appear larger than life since he is clearly shorter when both are standing tall.
Definitely had a good time at this event with the food, music, and demonstrations from the great fighters.
Did I mention that
I get 6 months for free as a member
for covering this event? =) You'll definitely hear from me soon as I'll start ASAP.