All photos by my assistant Nicole Velazco
Yesterday late afternoon to evening, I had a collaboration photoshoot with a set of designers, make up artists, and stylists in San Francisco. Full credits are the every end but overall, there was about 13 people I'd say who was on "set" at Sutro Baths in San Francisco.
Pictured above is model
Veronica
getting some last minute touch ups with MUA [make up artist] Michelle. In the background is MUA
Bianca
doing the same to the second model
Paris
. On the left is stylist
Angelica Garde
.
Bianca's sister [on the left] was on hand for assistance.
Assisting me is
John Enriquez
who managed the main light throughout the day--a 60" Softlighter II mounted on an Alien Bees 800 on my "lighting stick" powered by a Vagabond II.
Ok yes, I'm short. haha But here I am showing the first model of the day Veronica some of the photos as I joke around.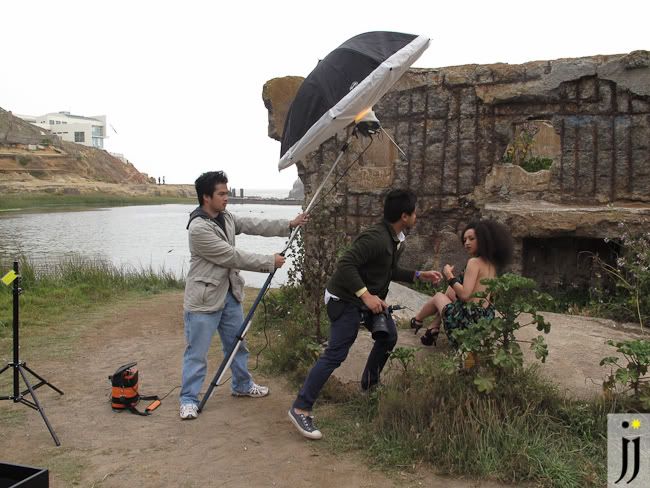 Giving some instruction of what I think would look good but of course I reminded her that she's the boss haha
All the jewelry was designed by
Ses Basila
of
queenswaggerly.com
One of the two designers is
Joy Santos
from LA who provided half of the looks for today's shoot.
The second designer is
Cara Ramos
who I've had the pleasure of shooting her
first premiere pieces
.
Totally cold in San Francisco on an overcast day as well as being on the beach. Above is what the models had to bare throughout the shoot: changing outside in a makeshift dressing room!
Some of the things that the MUA brought along.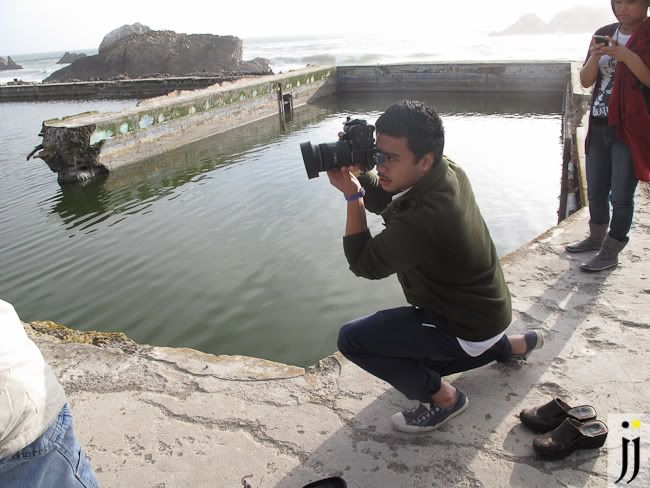 Me putting my yoga skills to test!
One of my favorite locations at that spot was this area right here where Veronica worked it despite being scared that she might fall in the waters below. haha Veronica, thank you for trusting me and being able to overcome that fear!
Then again, I wouldn't blame her for being scared to go over that side when you're wearing these things!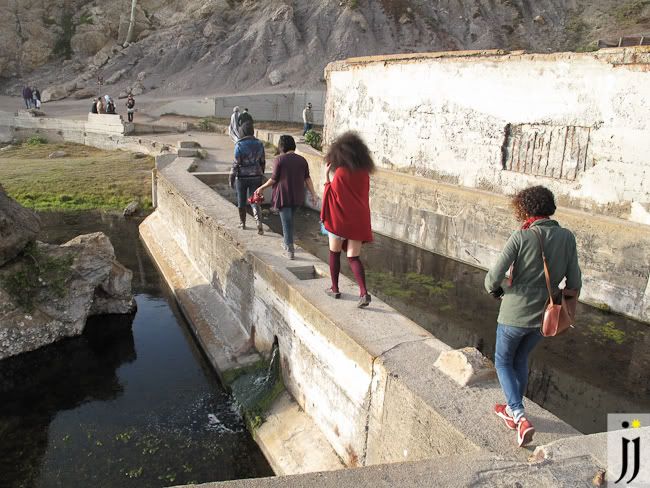 This is the narrow 2.5 feet walkway we had to get to that previous location Veronica was photographed at. That hole in the center was very daunting--I'm sure especially when the girls are wearing those heals!
The third location with my stylist and friend Jane Park helping me work out the poses for Paris.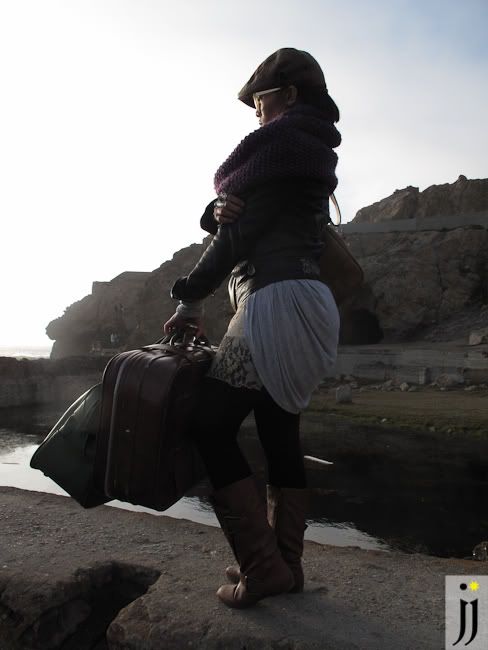 Joy looks on with the vintage suitcases as props which stylists Angelica and Brian brought for the shoot.
Me looking over my production notes aka my "treatment" along with Ses.
The "look" that was set up for Paris with John with the light and Jane looking to assist Paris.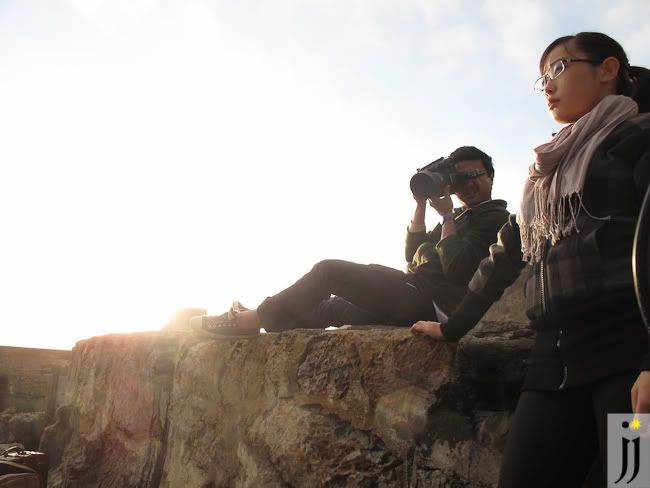 I can model as well.
The 5th location was here right near the cave. Ideally it would've been at the cave but working with one light didn't give me enough light to highlight the cave. Luckily, Jane suggested this section off the cave.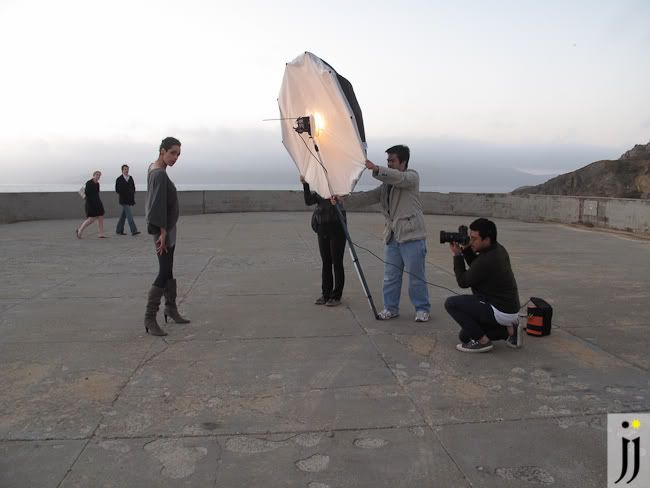 The second to last location was here in this wide open area. A couple looks on [and many other passerbys look in wonder since it was a big production].
Credits:
Photography by JJ Casas
Assisted by John Enriquez
BTS Photography/Producer: Nicole Velazco
2nd Assistant/Stylist: Jane Park
Model: Veronica Girma
Model: Paris Warr
Clothing Designer: Cara Antoinette Ramos
Clothing Designer: Jocelyn Santos
Jewelry Designer: Cecille "Ses" Basila
Stylist: Brian Advincula
Stylist: Angelica Garde
MUA: Bianca Guida
MUA: Michelle Vega
Stay tuned for the pictures!